Gloria Jeans is an Australian Coffeehouse who uses Hotspotsystem's Basic+ solution to provide free access. 
Hotspotsystems support were amazing.
Gloria Jean's Coffees Alice Springs is a busy little hub for people from all walks of life. Local, national or international visitors, they try to cater to the best needs of our customers. Whether popping in to grab a quick takeaway coffee before work with a quick email check as you wait, or visiting with the kids for a morning tea sweet, and a little bit of 'Pinterest time out'. Maybe it's a substantial lunch as you flick though the daily news, check your itinerary or book a tour online, or just hanging out after work to chill out with an iced chocolate and some 'Facebook time'.The staff are friendly, the store is comfortable, their products are delicious and their wifi is free!! What more could you ask for in a cafe?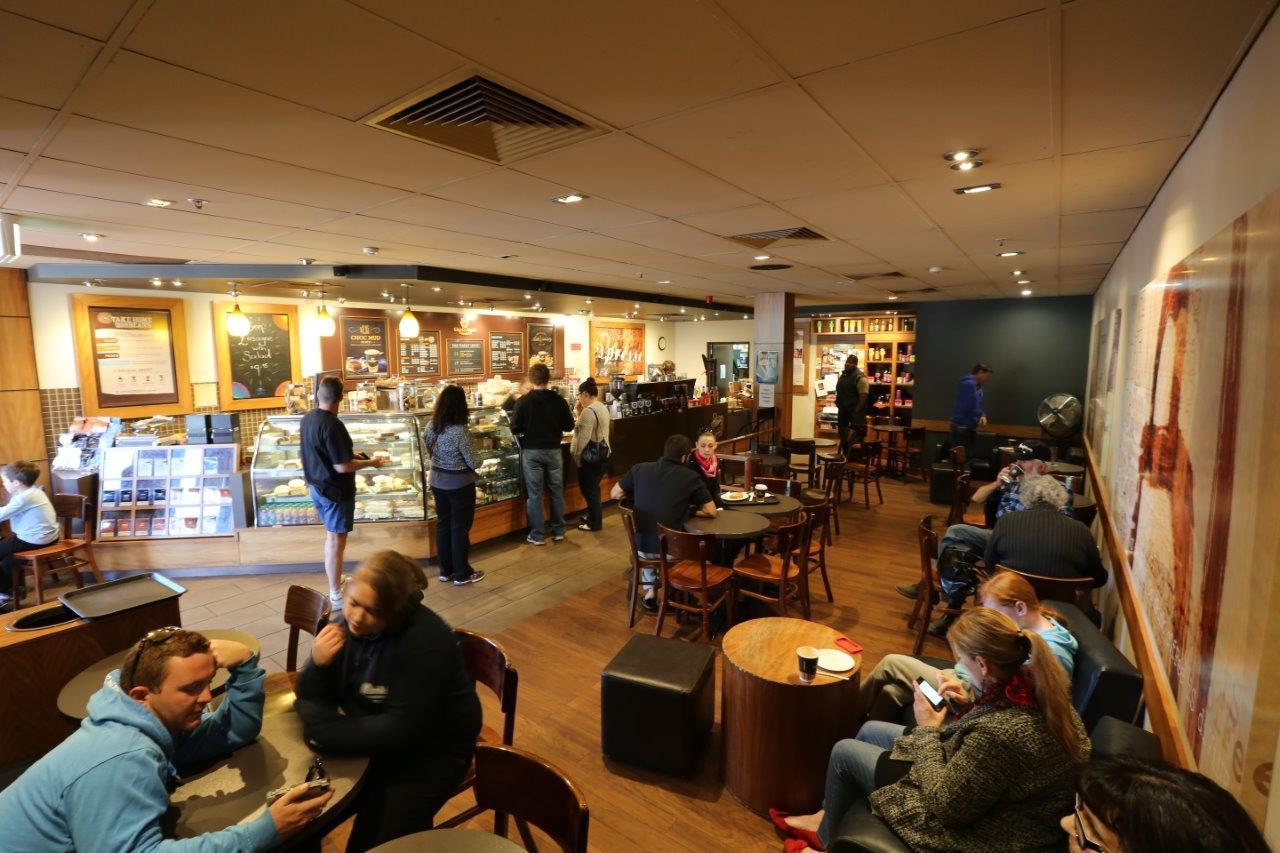 The installation of the Wi-Fi was initiated from numerous customer requests, and has definitely grown in popularity. There are not many places in Alice Springs that offer free internet access. Gloria Jeans Coffee Alice Springs approached me asking for a hot spot solution. After doing some research, and making a few wrong decisions, I discovered Hotspotsystem. I used the Ubiquity Picostation M2 due to its ability to handle extreme conditions, even though it is inside I wanted reliable hardware. Initially I had a few problems with getting the image onto it however Hotspotsystem support were amazing and in no time I had the system up and running. I started with the free product but pretty soon it was outgrown so have now gone with a paid option, which at $5.00/month is very affordable. The ability to create custom packages eases the administration of the internet access. Hotspotsystem has been incredibly reliable and easy to maintain. The AP is placed at the back of the shop with the power tuned down in an attempt to restrict coverage to just within the shops boundaries.